2023 Clo Cow Half Marathon, 10K & 5K Races Happening October 15th!
Date: Sunday, October 15, 7:30 AM - 11:00 AM
Place: 35 Kentucky Street, Downtown Petaluma, CA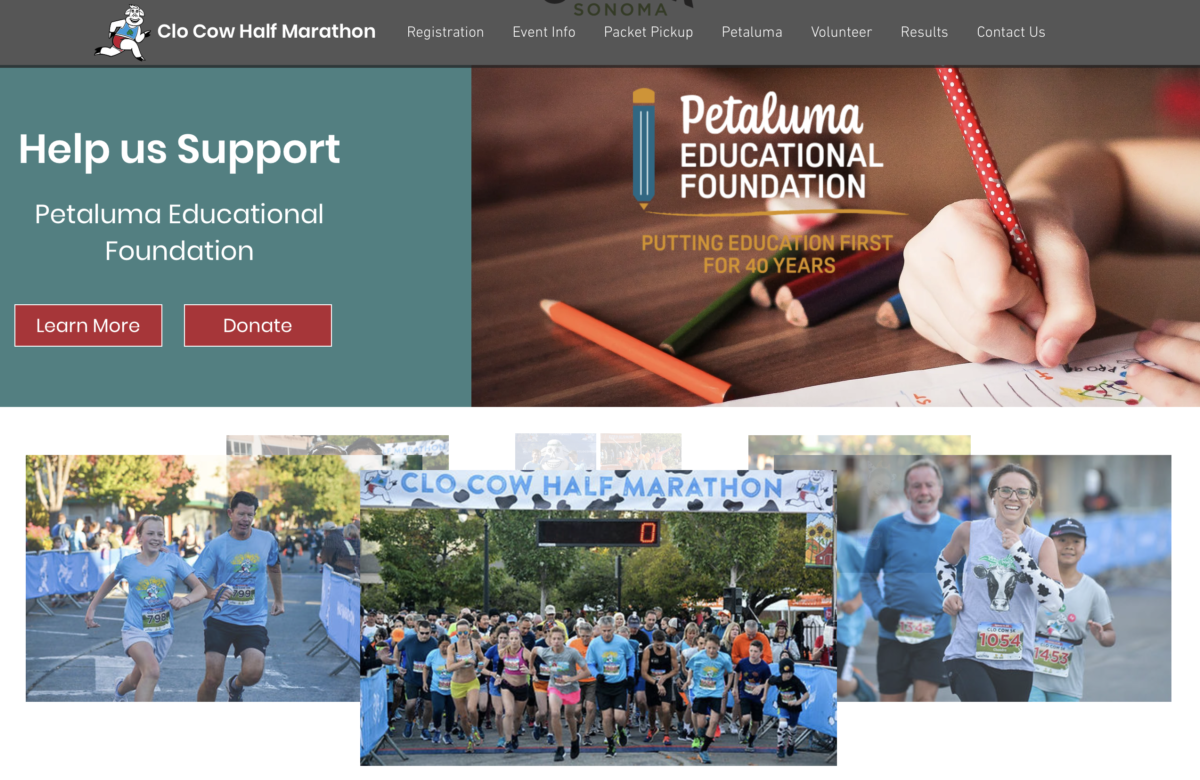 On October 15, 2023, the running of the Clo Cow Half Marathon, 10K & 5K is set to return to Historic Downtown Petaluma. When you register to participate in any of the races, you can select the Petaluma Educational Foundation to make a donation to support our local students and schools. Simply click here to get all the race event details and make a pledge to PEF. Thank you to our friends at the Clo Cow Race & Chicken & Cow Productions for making this all possible!