Bite-Sized Learning: Teen Mental Health with Dr. Bruce Killen PsD, MFT
Date: Friday, May 26, 11:30 AM - 1:00 PM
Place: 1425 North McDowell Blvd., Petaluma (Main Conference Room)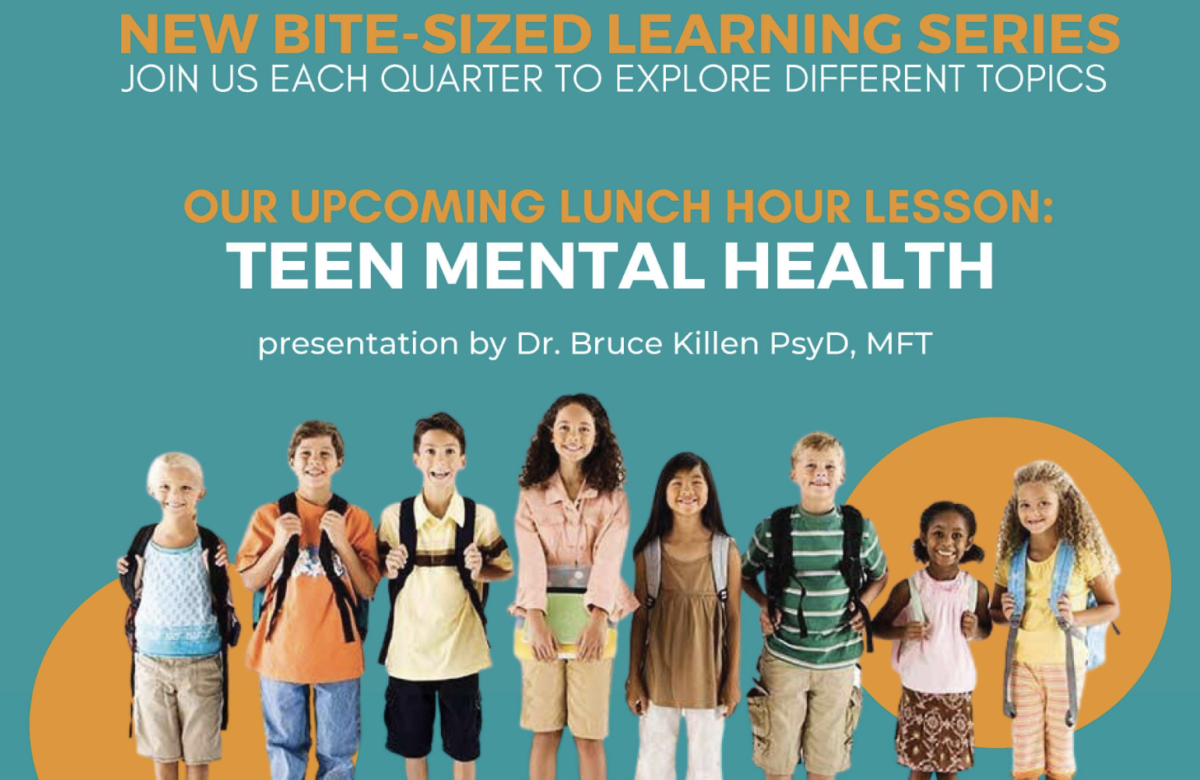 PETALUMA EDUCATIONAL FOUNDATION INTRODUCES NEW BITE-SIZED LEARNING SERIES
This Month's Topic: TEEN MENTAL HEALTH

Friday, May 26th
11:30 a.m. - 1:00 p.m.
(program will start promptly at 12:00 p.m.)

Join Us for Our New Quarterly Lunch Hour Lessons Exploring Topics Related to Education & Resources For Today's Families. Each quarter, in collaboration with guest presenters, the Petaluma Educational Foundation (PEF) will host the free Bite-Sized Learning Series discussing current educational trends and resources.
This month, the quarterly lunch hour learning lesson program takes place on May 26, 2023, at 12:00 p.m. The Bite-Sized Learning topic is "Teen Mental Health," presented by Dr. Bruce Killen PsyD, MFT. Dr. Killen has over 30 years of experience working with families and couples and individual adults, teens, and children. This one-hour presentation will discuss the teenage brain, positive approaches to supporting your teen, and resources to navigate the transition to junior high and high school.
The program is free to attend in person or via Zoom. A light lunch will be provided to registered guests attending the presentation in person. This lunch hour lesson will take place at 1425 North McDowell Blvd., Petaluma. You can register for the program here or contact PEF at 707.778.4632 for more information.