Let's Get Ready to ROCK! The PEF BASH: School of Rock - A Party for the Ages!
Date: Saturday, September 16, 5:30 PM - 11:30 PM
Place: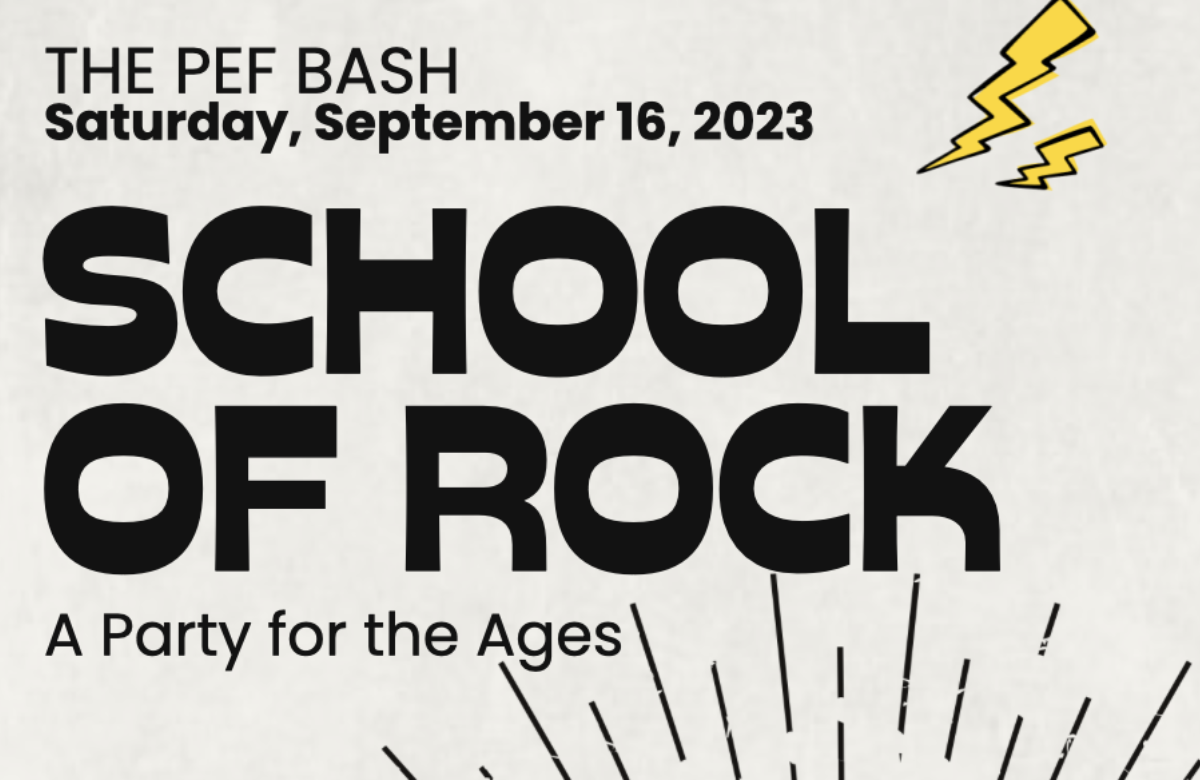 Let's Get Ready to ROCK!
The 2023 PEF BASH fundraising gala will take place on Saturday, September 16th, with a full lineup of auctions, entertainment, dinner, and dancing. School of ROCK: A Party for the Ages as our theme, this year's BASH will surely be unforgettable! Stay tuned for more updates. Tickets will go on sale in early July.
If you want to join the event as a corporate sponsor, please contact Maureen Highland at maureen@pefinfo.com or (707) 778-4632. All levels of a partnership include tickets to the gala!